Conveyor Systems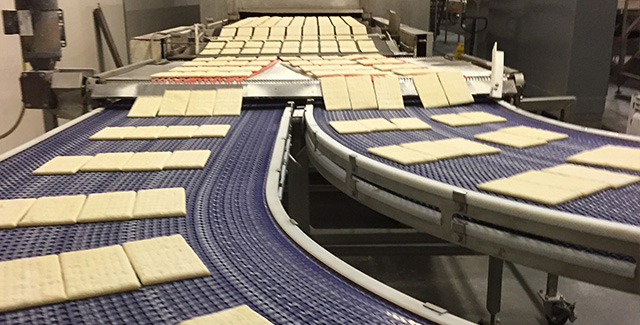 IJ WHITE designs and custom manufactures systems that are right for your processing requirements. Custom Conveyor systems can be engineered with belts to convey your specific product and fit your available floor space.
IJ WHITE STRAIGHT CONVEYORS come in a maximum of 10 feet sections in a variety of widths. The radii on IJ WHITE CONSTANT RADIUS TURN CONVEYORS vary from the standard which is determined by belt width or custom radii to suit your particular needs.
IJ WHITE SMALL RADIUS TURNS are ideal where space is limited. The radius on these turns are smaller compared to most standard turns. IJ WHITE MESH OVERLAY TURNS transport small, fragile or difficult to handle products. The woven mesh overlay belt is easy to clean and provides uniform product support and helps eliminate product cripples.
View all Products