About Us
I.J. White engineers equipment solutions to industrial food and baking manufacturing facilities. Our Ultra Series Spiral Systems are operating in thousands of food production facilities around the world.
I.J. White is located in Farmingdale, NY. Our State-of-the-Art fully integrated manufacturing facility operates and houses Technical Service and Support, Engineering, Design and Project Management. By utilizing the latest technology, we offer customized solutions to exacting demands among food processing facilities.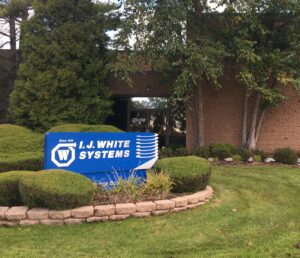 I.J. White provides 24/7/365 Technical Service and our Platinum Service Program. Our engineers, trainers and on-site technicians provide comprehensive system support including preventative maintenance and operator training.
Comprehensive Operations Manual
Preventative Maintenance Video
On-Site Training Programs
Customized PM Service Programs
24 Hour/7 Day per week Technical Support
Installs
During the last two decades, more than 2,500 I.J. White SYSTEMS have been installed throughout the world for the food industry's most demanding customers.
Capabilities
I.J. White provides a complete design and technical assistance so that each system we deliver meets or exceeds our customer's expectations. Complete in-house supervision of production and materials ensures that every system incorporates components and craftsmanship of the highest quality and standards required to meet the demands of food processing facilities.
After-sales support and global on-site service ensure many years of productive up-time for each system we provide.
Applications
With over 5,000 product applications, I.J. White custom designs systems to meet your unique processing specifications. Every system we build is a custom system, tailored to your needs and food products.
Employees
Behind every I.J. White Vertical Processing System is an energetic work force dedicated to providing customers with the highest quality equipment and after-sales support available to the industry.
Re-Engineered Systems
I.J. White rebuilds and upgrades previously owned systems with a full manufacturer's warranty. Every System goes through our 5-Star Re-Certification Program and can be brought up to current standards and the latest technology offerings if required.