Company History
I.J. WHITE SYSTEMS 100 YEARS OF SERVICE
The Legacy Begins:
I.J. White was started in 1919 by Irving John White (IJ), as a reseller and manufacturers' representative for companies such as Werner & Pfleiderer, Middleby Marshall and Hayssen. Located on Houston Street in downtown New York City, the I.J. White Corporation established a reputation for quality, reliable equipment and supporting their customers with excellent service.
The Tradition Continues: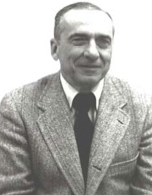 Our industry started to change significantly in the 1960′s, with a greater emphasis placed on efficiency, higher production rates and the need for better floor space utilization. By 1965, under the direction of Harold J. White, the company started designing and manufacturing  Vertical Processing Systems, which today is I.J. White's principal business. I.J. White was one of the original licensee of the "Low Tension System" and metal belt. Today I.J. White is the only remaining original licensee that is still in business and who is actively improving the technology.
A New Era of Technology Begins:
Under Peter J. White, I.J. White has continued to grow and supply vertical processing systems to our customers. With over 2,500 systems in operation worldwide in over 5,000 product applications for Blast Freezing, Ambient Cooling and Refrigerated Cooling, Water Cooling and Proofing, I.J. White makes the most versatile and reliable vertical processing systems in the industry.
Behind all I.J. White Systems is an energetic work force dedicated to providing customers with the highest quality equipment available to the industry. The I.J. White family stands behind every system they sell with personal service that customers have counted on since 1919.