Cup Processing
I.J. White Cup Systems
Designed to provide constant temperatures for cups after filling.
Hot / Hold Systems
Utilizing steam or hot water in an all stainless steel insulated enclosure, HOT / HOLD provides a uniform environment at a constant temperature.
The cup system is designed to lower your energy costs and maximize the line throughput. These systems save valuable floor space and can handle a variety of different size cups.
Provides Constant Hold Temperatures: +185F to +210F
Steam or Hot Water in an all Stainless Environment
Lowers your Energy Costs and Maximizes Line Throughput
No Changeover: Handles a Variety of Cup Sizes
Saves Valuable Plant Floor Space
Air Blast Cup Chilling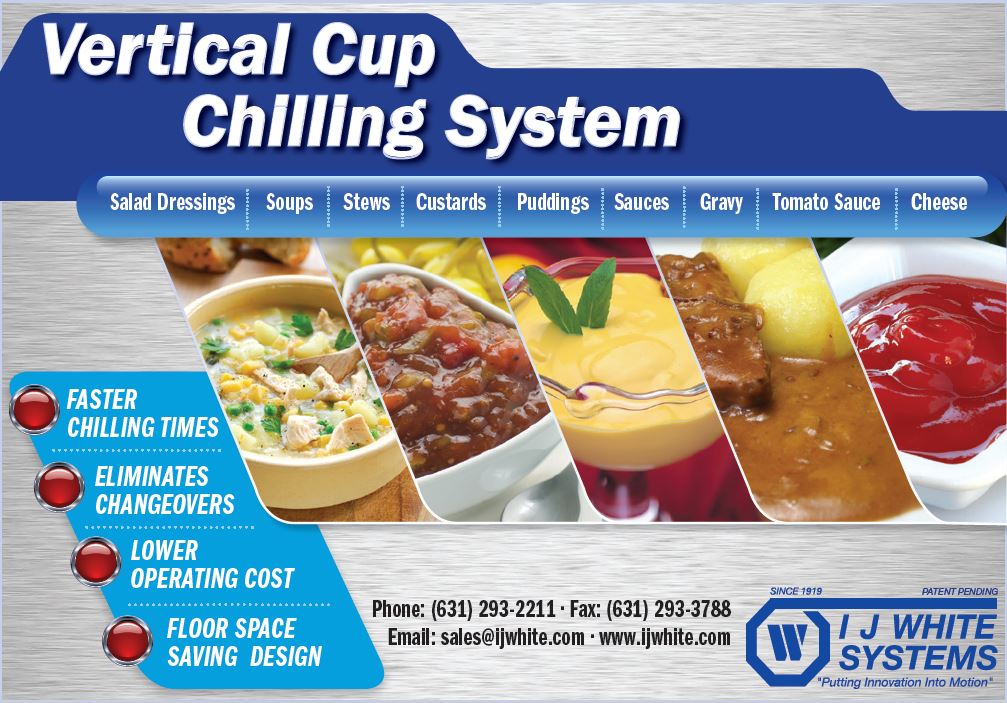 Providing concentrated airflow across the product zone, AIR BLAST CHILLER is designed to cool cups more uniformly than traditional coolers.  I.J. WHITE uses the latest in Stainless Steel tube refrigeration coils for superior hygiene. These systems are engineered to elevate your production lines' sanitation standards.  Contact us today for more information.
Cup Processing Solutions
Cheese
Fruit Juice
Gravy
Ketchup
Pudding
Sauces
Soups
Stew
Tomato Sauce