Automatic Belt Tension (ABT)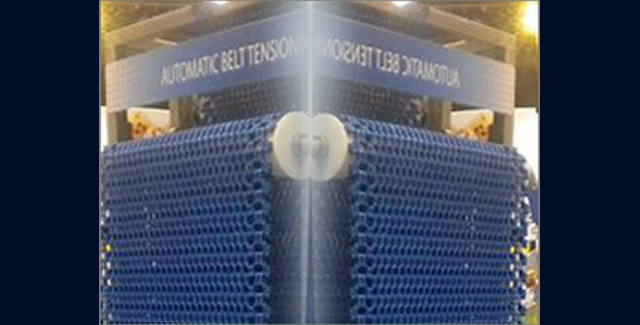 Reduces Belt Wear:
As the belt continues in operation on your Spiral Cooler or Spiral Freezer, normal wear and tear, natural elongation and stretching are expected.  The  unique and patented design of IJ White's Automatic Belt Tension (ABT)  applies only the weight necessary to optimize your system's performance and minimize belt tension.
Improves Belt Life:
Reduced rod and picket wear means less stretching and longer belt life.
ABT kit Includes:
Stainless Balance Bars
Variable Weight Actuator
ABT Adapting Link
All Mounting Hardware
Installation:
Quick Easy Installation
Installation Instructions
Installation Available
Extend Spiral Belt Life – ABT Tech Bulletin
View all Products