Elevate/Lowerate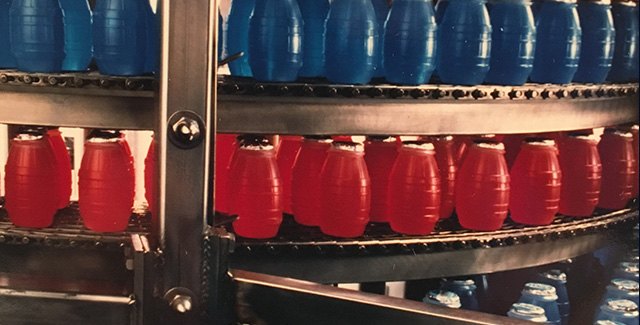 MASS-TIER increases uptime when running different products on one line and provides unrivaled production flexibility. IJ WHITE's USDA design is constructed of closed-end Stainless Steel tubing to provide a corrosion proof system to meet strict industry standards for sanitation.
Without any changeover modifications, the system readily accepts, transports and discharges a multitude of containers, including and, bottles, glass jars, trays, cups, cartons, pouches and boxes. In the future, when the marketing department creates a different package, MASS-TIER has the built-in flexibility to transport the new container.
UNPRECEDENTED SINGLE-SYSTEM LINE SPEEDS
Depending upon container size, MASS-TIER offers a system throughput rate of up to 3,000 CPM, completely adjustable to meet production rate requirements.
PERFECT PRODUCT ORIENTATION AND REGISTRATION
To improve the production potential and efficiency of downstream mass processing and packaging, MASS-TIER flawlessly maintains the spacing and position of all oncoming massed containers, and can even provide perfect row alignment. There is no vibration, and no lateral or lineal container movement. The system eliminates container gripping and provides smooth, high-volume transport at lower belt speeds – less than half the belt or chain speeds of single-file elevators.
View all Products