Final Proofing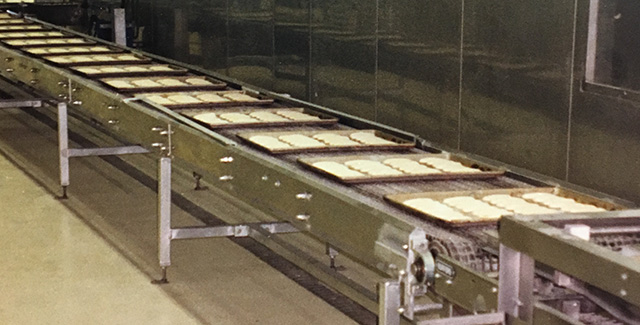 Accu-Proof ® produces optimal product quality and uniformity by maintaining temperature and humidity control within the total proofing zone. This allows greater flexibility in determining the exact conditions for multi-product lines.
SUPERIOR CONDITIONING PACKAGE
ACCU-PROOF's advanced control is capable of maintaining temperature and humidity within +/-2°F. Accurate control of heat and humidity settings means greater precision, more flexibility and better product quality than is possible with traditional methods. The simplicity and open system design leads to superior maintenance and sanitation.
DUAL ZONE SYSTEM
This optional package separates the system into two independent processes.  Each zone has independent conditioning control of temperature and humidity.
In addition to enclosed final proofing systems, I.J. WHITE also offers open architecture Intermediate Proofing Systems.
View all Products